Windsor Home Cleaning is Going Paperless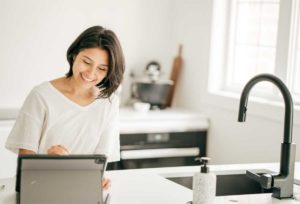 You may know that Windsor Home Cleaning is Ottawa's oldest home cleaning and care service. And we may be the "oldest," but that doesn't mean we don't keep up with the latest technology! So, we took a good look at the benefits of moving our systems totally online. And we have decided to remove paper from as many processes as possible—towards the end of this year.
This choice is great for the efficiency and accuracy of communication between you, our wonderful clients, and our amazing Cleaning Technicians. It also helps the environment by reducing paper use; keeping what would have been paper notes to electronic messages. Electronic records of work completed are also great as they take up a lot less space, (don't collect dust) can be retrieved if lost, and are easily searchable in our system.
As of December 2021, we are currently upgrading most of our Ottawa Technicians to our new electronic service program.
How will the roll out happen?
Most clients will be receiving an email as soon as the service is completed by the technician. Please note that we're gradually changing to paperless, which will still take several months more, into the beginning of 2022.
To make certain that this is a seamless transition for yourself and your technician, please ensure that your email address with our team is up to date. If you are unsure that we have your correct email, please email office@wecleanhomes.com.
Please continue to be patient with us through this transition. And we thank you immensely for your continued support!
Get in contact us if you have any questions about this paperless change.