Home Cleaning Tips for Seniors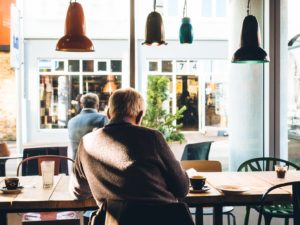 As your loved ones get older they may start to struggle with the weekly or monthly tasks of keeping their home clean and hygienic. When cleaning becomes more of a hassle than a chore it may be time to rethink the tools and resources they have available for themselves. In this article, you will find a few of the best home cleaning times for senior citizens to help your loved ones keep their home neat and tidy with minimal effort and time.
Make a checklist – Sit down with your senior loved one and chat about what they wish to get done. Tasks may include washing the windows, cleaning the floors and grout, washing the curtains, etc. Areas to keep top of mind includes:
Ensuring all expired medications have been disposed of.

Compost any expired food.

Consider installing handlebars in the bathroom and hallways

Replace batteries in smoke detectors and carbon monoxide detectors 

Replace any burnt out lightbulbs

Remove any clutter from hallways and rooms and ensure all throw rugs have sticky mats beneath to eliminate any tripping hazards

Ensure seasonal tasks taken care of ie. salt left at hands reach outside of the front door if stairs can become slippery in the winter.
Use Set & Forget Products – From air wax on your vents to adding a jar of white vinegar to your toilet tank. This nifty hack will help to prevent water stains. Using "set and forget" type cleaning hacks you can prolong cleaning efforts keeping cleaning time to a minimal. 
Ensure pantry and refrigerator items are properly labelled – Take the time to label refrigerator items ensuring no items are pushed to the back and out of reach. 
Keep Your Loved One Engaged – There is nothing worse than having other invade your space. Keep any feelings of intrusiveness at a minimum by including your senior loved one at every step of the way. Communicate with them along the way having them help with each task to the best of their ability. If it's difficult for Dad to move around consider assigning him to the office desk to organize papers while you take care of the vacuuming and mopping.  
Ask for help – Host a cleaning lunch with other family members at your loved one's house. Hae the whole crew come over to socialize and clean the space. If busy schedule's get in the way consider hiring help. Click here to contact us and see if Windsor Home Cleaning is the right fit for you and your loved one.